Relax casually
Hotel in Saalbach Hinterglemm with pool & sauna area
Let go, laugh, chill out
An eventful day is completed by that part of your holidays that you have secretly been looking forward to the most: extreme chillaxing — also called sweet idleness. In our cosy "Almdorf" you will quickly find peace. Everyday worries are far away at our hotel in Saalbach Hinterglemm with pool & sauna area. Swimming, going to the sauna, reading, snoozing: our spacious spa invites you to do exactly what is most fun for everyone. We recommend exclusive spa treatments for the ultimate relaxation kick.
What our spa area offers:
large indoor adventure pool with waterfall
Finnish sauna in alpine style with revitalizing heat
Roman steam bath with steam at a pleasant temperature
fresh air grotto with ice water basin for healthy cooling afterwards
solarium for an enviable golden tan
children's Mickey Mouse pool for romping and splashing around
therapeutic Kneipp basin
Our spa area leaves nothing to be desired: sweat, go to the sauna and swim.
Sauna area "Almdorf"
Arriving at the spa paradise
Take a seat, sweat and feel fine
Which type of sauna user are you? The sauna in our "Almdorf" is hot all day and also in the evening. "Hard-core sweaters" enjoy one or more turns in our Finnish sauna. The typical "lower sauna bench users" enjoy pleasant warmth and 100 percent humidity in our Roman steam bath. In the solarium, you can get that sexy holiday tan that back home everyone will envy you for. And the real hard-core people top it all by jumping into the icy water for ultimate hardening. Brrrrr!
A fluffy bathrobe and shower sandals are ready in your room — you can unwind completely and don't have to worry about a thing.
A spa with
an Alpine touch
The grand finale of the day: a sauna session with alpine flair.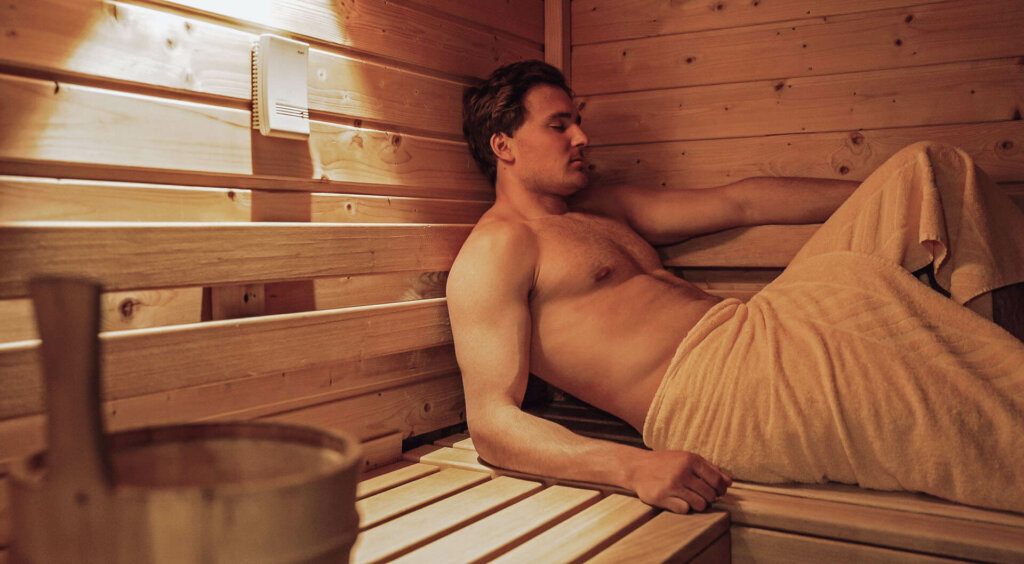 Your spa hotel with pool
Bathing fun for the entire family
Perfect for holidays with children
An adventure pool with waterfall right in the house — not only kids find this extra cool. Parents also like to cool off after the sauna and are happy when everyone is busy and having an unforgettable time. For the very little ones there is a Mickey Mouse pool for playing and splashing around. Next to all the action, there is enough time to relax. You sink into a cosy lounger and, whoosh, you're in relaxation mode. The rustic ambience with the painted mountain panorama creates a fabulous feeling of wellbeing. Here, you can just be yourself.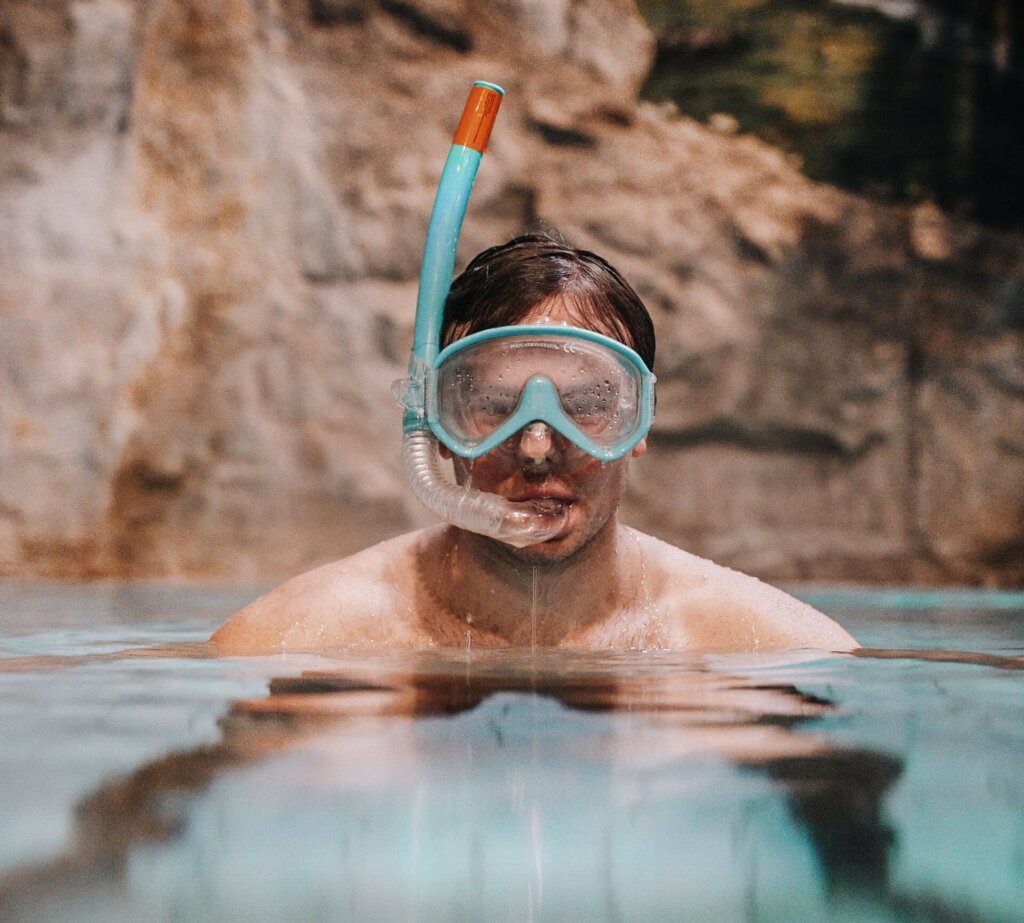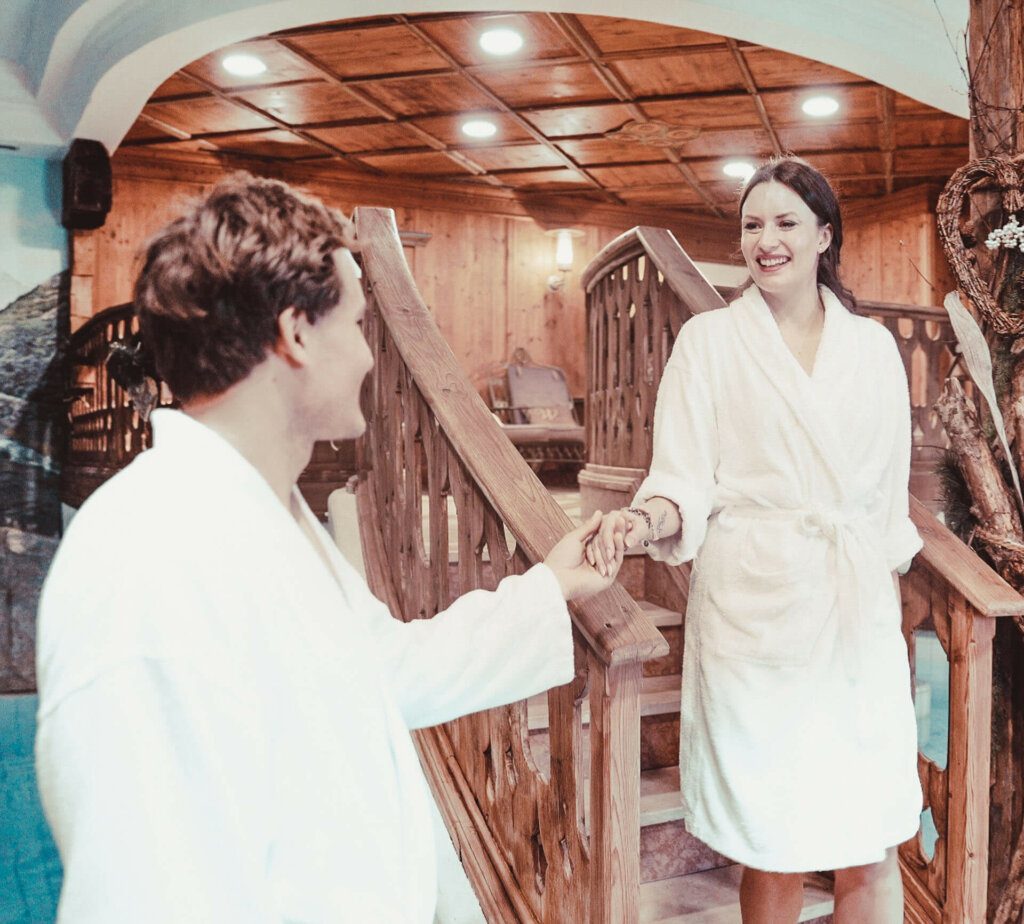 Beauty & Care
Feel beautiful
A treat for body, mind and soul
In your holidays, you finally have time to relax. How about a full body massage or a joint massage? Our qualified ayurvedic therapist will pamper you with relaxing and effective treatments. Your body, mind, and soul will all be vitalised. Here you can enjoy perfect tranquillity – a prerequisite for deep relaxation. Our intent: After staying at DorfhotelGlücksschmiede you will feel reborn.