Rustic, homely and most unusual
Facts about Dorfhotel Glücksschmiede
Our little gem
You have always been wanting to experience a bit of culture, but with a cocktail in your hand? Dorfhotel Glücksschmiede offers both opportunities. Get pampered in our alpine spa and discover a genuine piece of Vienna's St. Stephen's Cathedral.
Did you know that…
… we own an ancient wedding cabinet from the 18th century? Back in those days, a wedding couple was not given money, but a handmade cabinet instead. It was supposed to bring them good luck. Go ahead and have a look at it.
… our spa accommodates a genuine piece of St. Stephen's Cathedral? How we got our hands on it? That's a mystery you can solve during your stay with us.
… our name "Glücksschmiede" (in English: "forge of happiness") tells it all? Todays hotel has been built on the site of a former forge. Hence our hotel's name. Our à la carte restaurant "Fuhrmannstube" accommodates some original finds from this period. Just come in and check it out.
… Austria's largest ski area is right outside the door, inviting you to go skiing, snowboarding, ski-touring as well as hiking or biking in the summer. So, if you stay with us you are right in the centre of our village, right by the mountains and directly in the heart of what happiness is really about.
… we serve game from our own hunt? Raised in the woods right off our doorstep, species-appropriately hunted and deliciously prepared you can try these special dishes in our Fuhrmannstube.
… in our lounge, you will find an old wine press from a monastery in Salzburg, dating back to 1829? Since then, it has rarely been used, but don't worry, you can always choose from our large wine selection.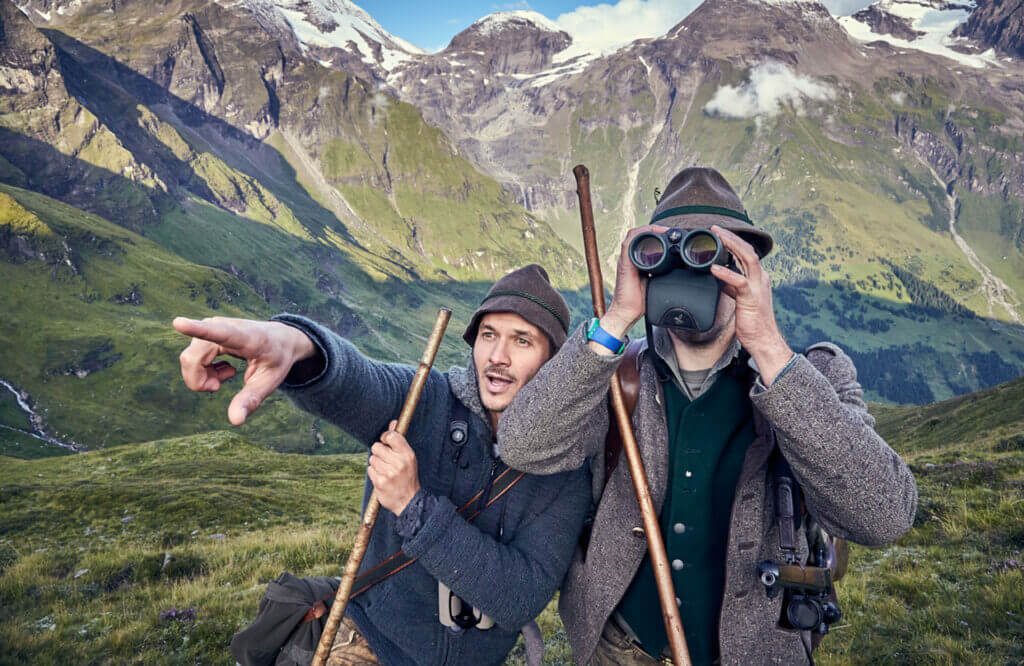 Live is what you make of it
let us help you out a bit!
Most holiday destinations are alike and resemble each other. Just like everyday life. However, in our opinion that the best formula for a great holiday is creating something that goes beyond our daily routine.
We are happy to accompany those who are looking for a special break with a special touch, because if there is anything, we absolutely do not believe in mainstream services and standard offers.
That's what we stand for every single day with all our heart. That is what this house, that we call Dorfhotel Glückschmiede stands for. And – to the extent that our guests and we manage to achieve this together – the name tells it all.