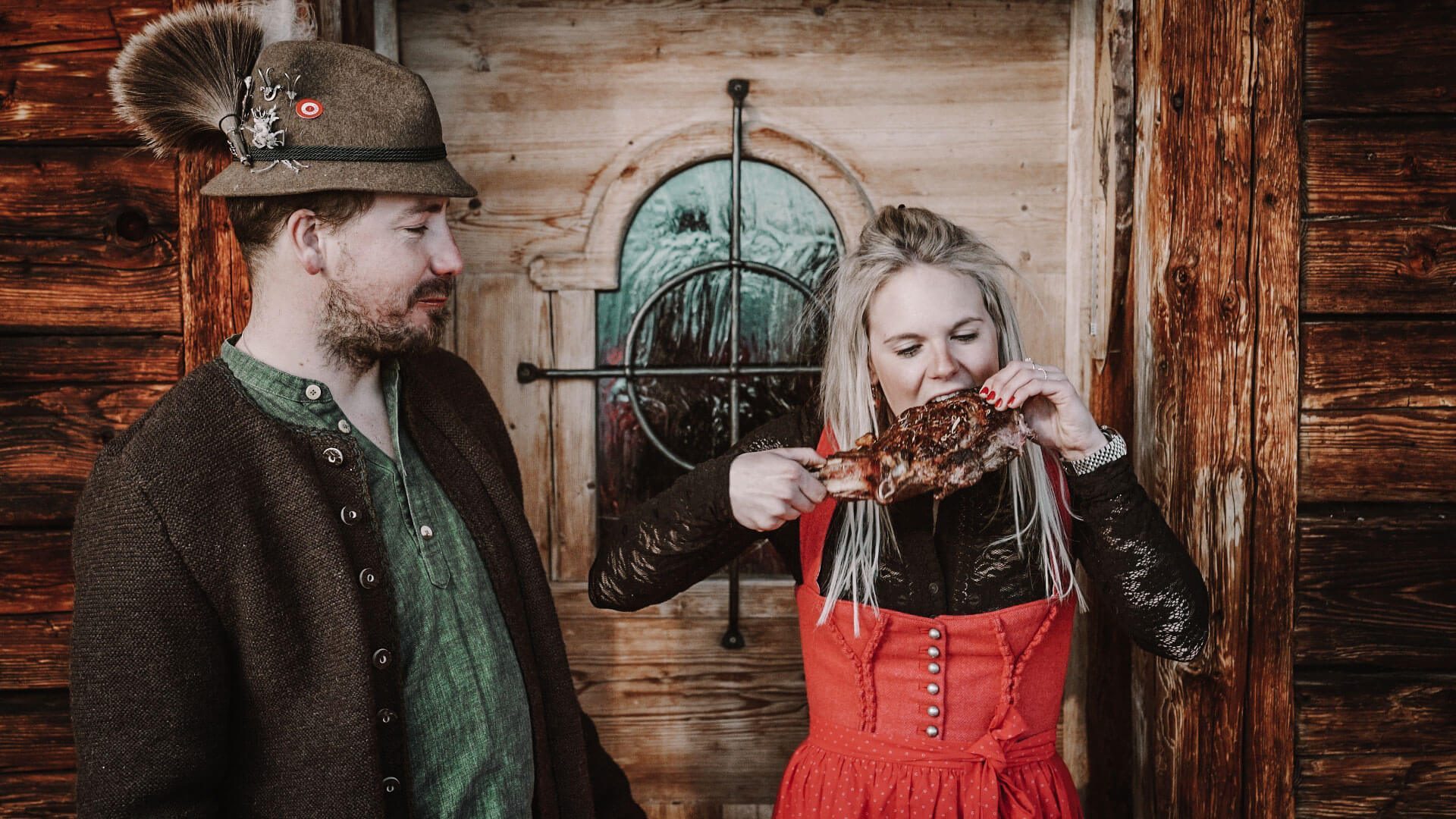 Unusually
versatile.
Yet
plain.

A culinary insider tip
Your gourmet hotel in Salzburg
Contemporary down-to-earthiness
Our home country has so many good things to offer. Fresh ingredients, time and love are the most important components to knock up extraordinary dishes on our guests' plates. The finest meat, fruit and vegetables taste best when they are from the region. We re-define tavern cuisine. And thus light-bulb moments are inevitable. However, they don't come with a loud bang and a confetti gun. Our meals will impress you with their quiet simplicity.
As we are used to take the atypical path, we offer half-board service with an extensive breakfast buffet. This way, our guests are freer in their choice and become the architect, or rather, the blacksmith, of their own fortune. And that's what we are all about.
Austrian cuisine – with a difference
Achieving the great with simple means
Let's go wild!
Or cuisine stimulates all tastes – this is in keeping with our tradition. We deliberately spare artificial ingredients and additives. Our meals: an unusual interpretation of Austrian cuisine. The delicious fried game specialties are a real highlight. Our most varied menu also provides seemingly traditional delicacies and wonderful vegan-vegetarian dishes. Lean back, let go and enjoy the moment. And don't forget to have your multi-course menu completed by the right wine. Good wines from all over the world complete the enjoyable experience. And to keep the beer drinkers from running away: we're never short of well chilled beer.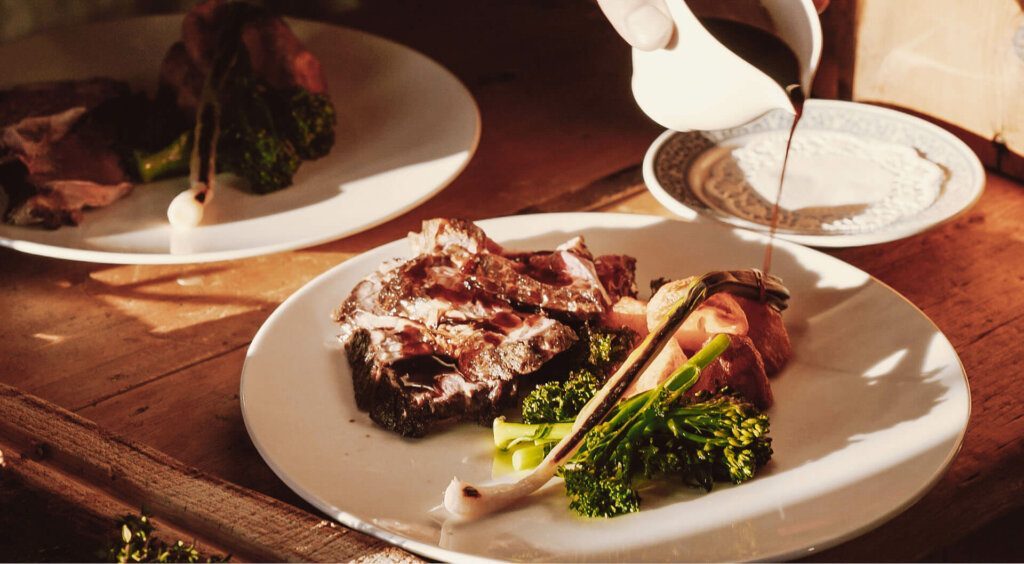 The perfect setting for every occasion
Celebrate casually
Best food & great atmosphere
The "Fuhrmannsstube" at Dorfhotel Glücksschmiede lives up to its reputation. Here you can party extensively and feast without restraint. We serve our guests tasty tavern dishes — deliberately regional, sustainable and of high quality. On special occasions, we will be happy to prepare a delicious fondue, a hearty snack or a "Tatarenhut" ("Tatar's hat") for you and your party guests — another specialty of the house. The much smaller "Kirchenstube" is perfect for a romantic dinner for two. We want our guests to feel perfectly fine and become part of the big picture.
Unusual
dining.
You will be amazed by how delicious plain meals can be.